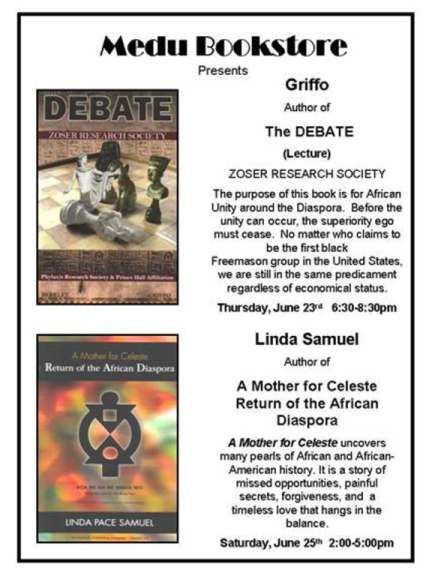 Author Linda Pace Samuel will be at Medu Bookstore at Greenbriar Mall on Saturday, June 25th to read passages from her book, Return of the African Diaspora.
Ms. Samuel will also read excerpts from

her upcoming book, Exodus Village, which is scheduled to be released in 2011.
The event is scheduled from 2pm - 5pm.
Contact Medu Bookstore for more information at 404-346-3263.