Are you Mom, Incorporated? Or do you want to be?
Meet Entrepreneurs Aliza Sherman (founder of Cybergrrl, Inc., Webgrrls International and Mediaegg) and Danielle Smith (founder Danielle Smith Media and ExtraordinaryMommy.com) who have joined forces to write a book that helps women who are already moms (or are thinking about becoming moms in the future) learn how to take charge of the family/work balance by starting their own businesses.
Mom, Incorporated is a holistic, user-friendly book that draws on Aliza and Danielle's own experiences as well as the experiences of other moms who've started their own successful businesses.
Meet the Authors!
Meet Danielle and Aliza at The Green Room Actor's Lounge on Oct 2 Sunday at 2pm.

The Green Room Actor's Lounge - 25D Bennett St., Atlanta, GA 30309
They've also invited their good friends Heather Solos, author of Home-Ec 101 to join them. So you get to meet 3 authors at 1 event!
To register for the event, please visit: http://mombook2.eventbrite.com.

There will be a panel discussion featuring Danielle Smith, Aliza Sherman, Heather Solos, Shannon Nash and Terri J. Vaughn discussing businesses and lives.
More goodies and giveaways at the event. Danielle, Aliza and Heather will be on hand to chat about their books, their businesses, their lives - and are happy to sign books, too.
This event is hosted by Shannon Nash who is featured as a legal and accounting expert in Mom, Incorporated.
Shannon is co-owner of The Green Room Actor's Lounge and owner of Nash Management Group.
Terri J. Vaughn has entertained us on television for more than ten years.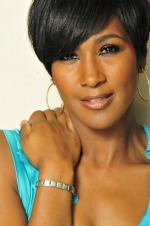 First, she stole America's heart with her lovable portrayal of Lovita Alizay Jenkins on "The Steve Harvey Show," then Vaughn made her way to UPN's "All of Us" and now she brings Renee, a sassy and hilarious nurse, to life on Tyler Perry's Meet The Browns.Vaughn has been honored with three Image Awards for Outstanding Supporting Actress for her work on "The Steve Harvey Show" and was also nominated for Outstanding Supporting Actress in a Drama Series for her work on "Soulfood."
The Green Room (@realgreenroom) is a new concept lounge and entertainment/arts community haven in Atlanta located at 25-D Bennett Street, Atlanta, GA 30309. From plays by writers such as of Neil Simon, Arthur Miller, August Wilson, David Mamet, and even today's more contemporary playwrights, to books on acting techniques, industry professionals' autobiographies, and the entertainment industry at large; everything an actor, director, producer or show business novice could want, can be found at The Green Room.The Green Room has a fully stocked Coffee and Tea Bar, featuring exclusive appetizing pastries and snacks. Guests will be able to sip and browse and relax with free Wi-fi. The Green Room also offers a slate of acting classes for adults, kids and teenagers taught by some of the most sought after actors and instructors in the business. In addition, The Green Room has acting classes for special needs kids through a collaboration with Actors for Autism, as well as a variety of specialized classes related to the business of the entertainment industry. The Green Room is the place to be to get an education both in front of and behind the camera.

Connect with the Authors!
You can connect with Danielle and Aliza here:
Blog - http://momincorporated.com
Facebook - http://facebook.com/momincorporated
Twitter - http://twitter.com/momincbook Hashtag #mominc
Connect with Heather here:
Facebook - http://facebook.com/homeec101
Twitter - http://twitter.com/homeec101
Sponsor Love!
Find out more about our top book tour sponsor - Wine Sisterhood. Find them on Facebook!